Selamat Hari Raya peopleeee~!!!! >w< It is kinda late from me and I'm sorry T3T. While everyone is busy visiting their relatives and friends, I've been celebrating Raya like CNY by feasting on more Chinese food OTL. I just realized today that I've yet to eat any Lemang with Rendang =( On the first day of Raya, we went on a one day trip to Ipoh mainly to go play in the Tambun Hot Springs.
Found out that the hot springs is open all day but if we want to go to the hot springs only then we can only enter from 6pm to 10pm. To enter in the day time, we have to purchase the the full theme park tickets =_=;; which includes the wet park and hot springs but it's an extra RM30 per person. Decided it was not worth going to the wet park so we went sight seeing around Ipoh first.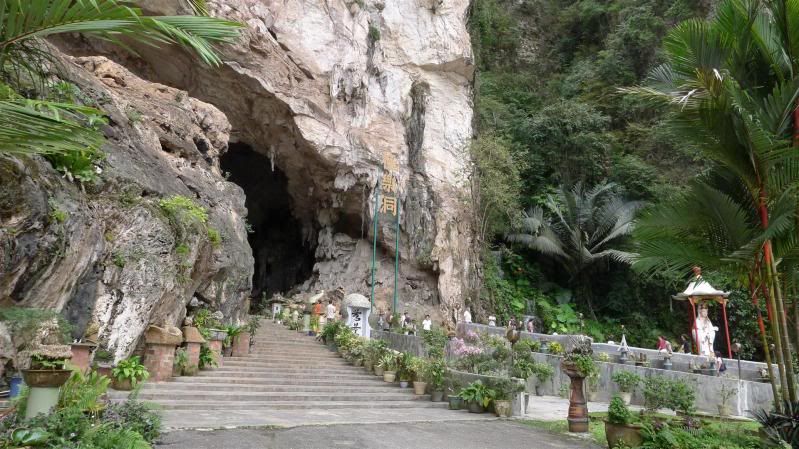 First stop, Kek Lok Tong!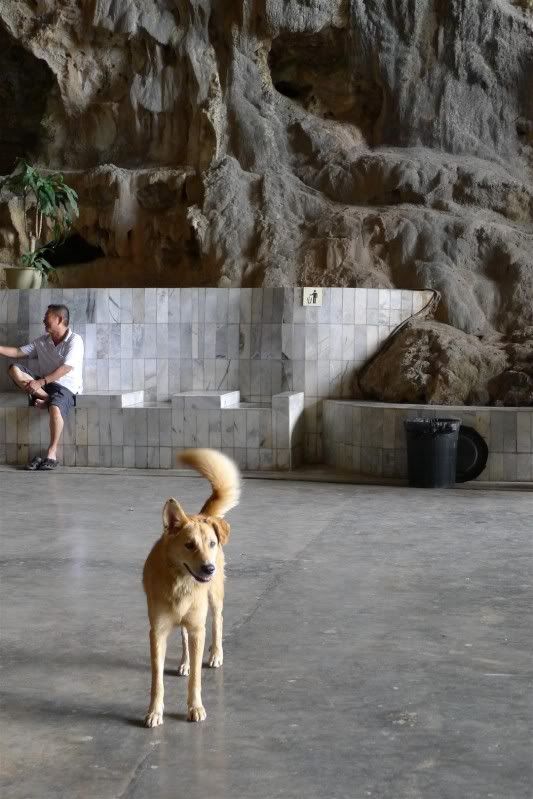 Where we met a cave dog!
I spent most of the time there, stalking the dog trying to get a good picture x_X Not very friendly but it doesn't bite either =)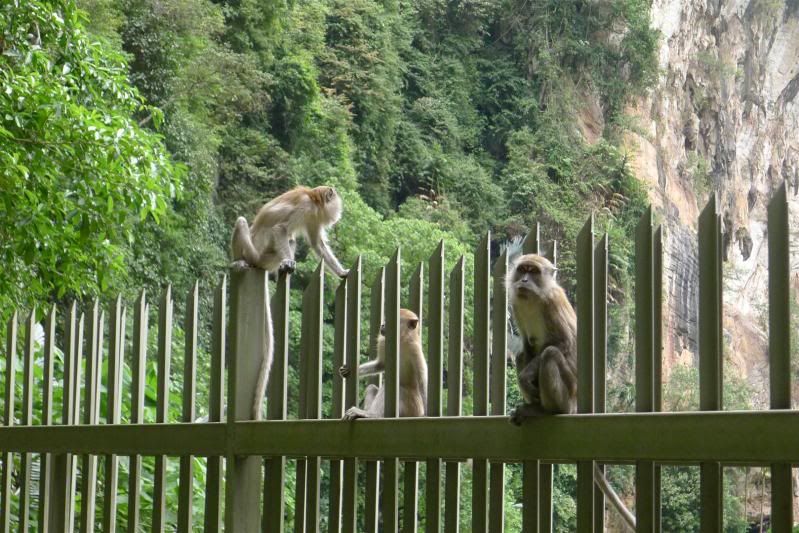 We covered monkeys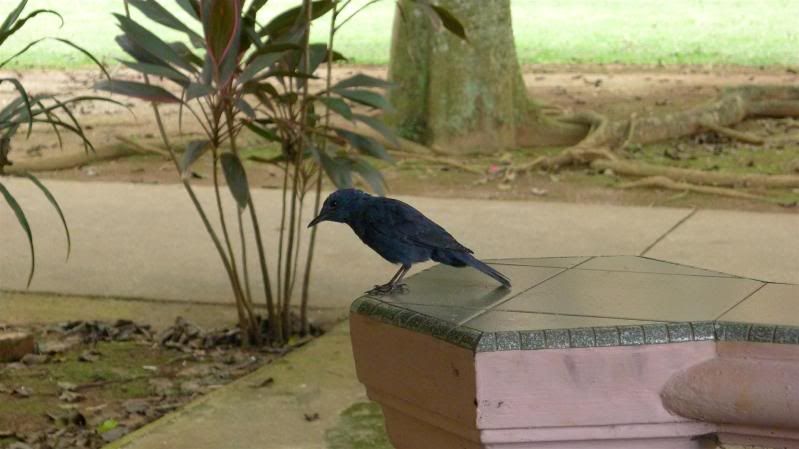 Birds.... lucky shot this one...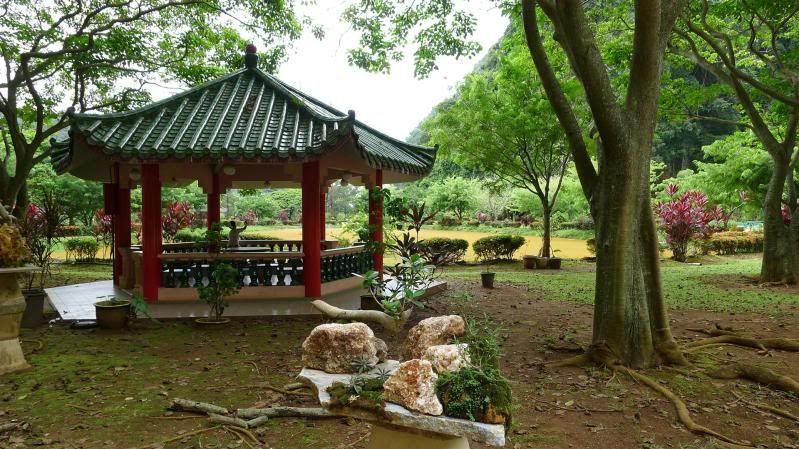 More greenery and teh tarik waters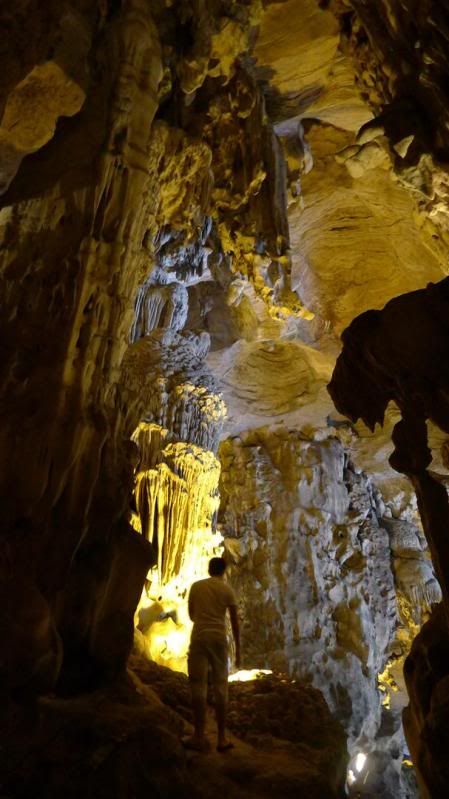 More monkeys, this one manage to get into the cave while the rest of the group was outside.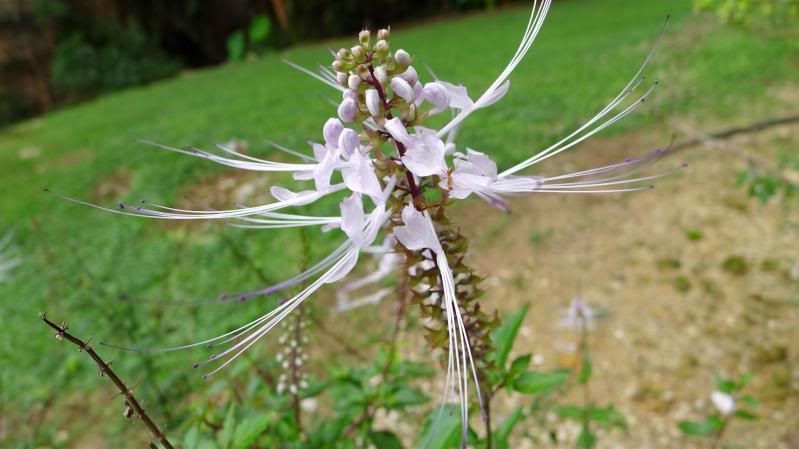 Last shot before we head to lunch
We decided on bean sprouts and chicken for lunch since it might be too late to head to the city by the time we're done with the hot springs. Funny thing about Ipoh is that the same shops will be in the same row. All the Taugeh Ayam shops are along one street. Same thing for funeral parlors too 8D;; There can be 7-8 funeral parlors in one street XD;; That was where we ended up parking since the Taugeh Ayam Street was packed to the brim.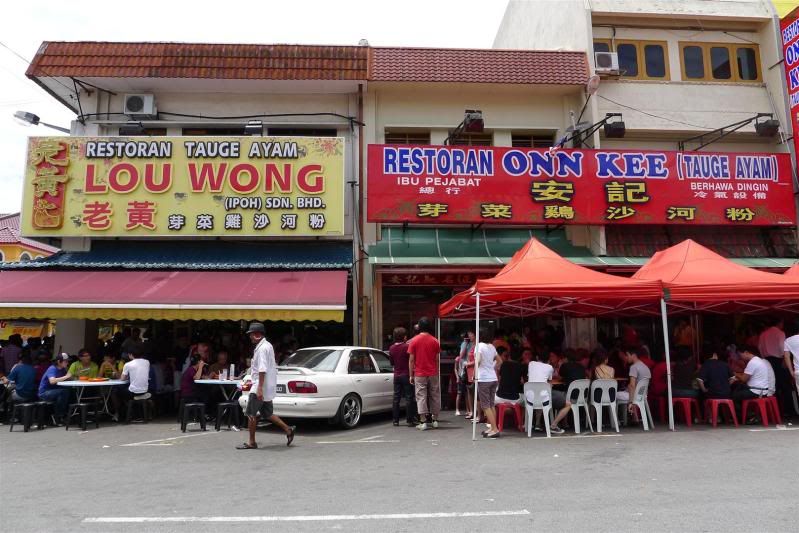 Peopleeeeeee >A<
Looks like everyone had the same thought.... Lou Wong and Onn Kee are the top 2 Taugeh Ayam stores. We decided to go to Onn Kee instead as it's slightly less packed compared to Lou Wong. It took us about 20 minutes to get seated @_@ because each table was 'guarded' by the next group and another hour before our food came because they messed up our orders =(.
Chicken that I can never appreciate and uber crispy bean sprouts~ XD I'm missing them right now >w<
By the time we were done, it was almost 4pm!!! So we took a quick detour to find a clean toilet before heading back to Tambun.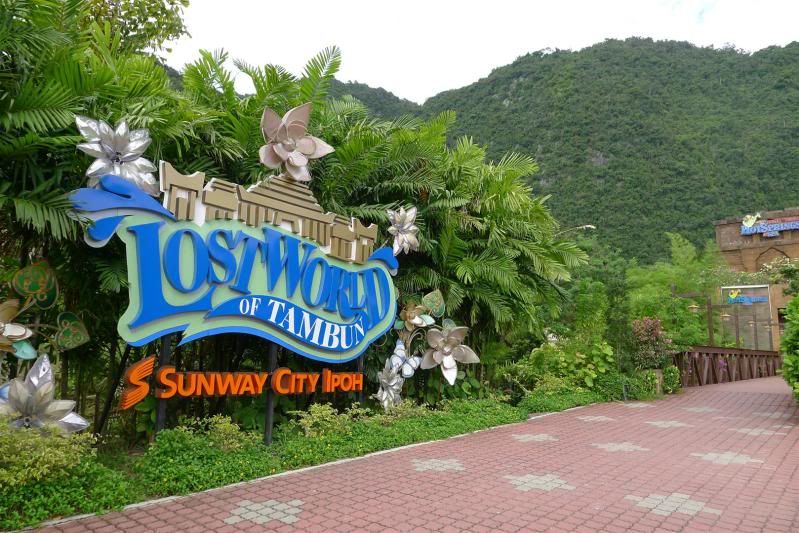 The entrance to Tambun~!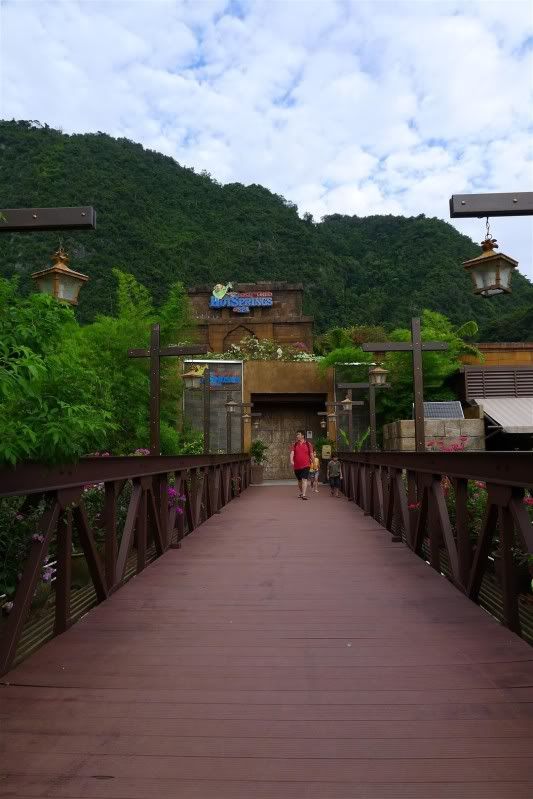 Bridge leading to the entrance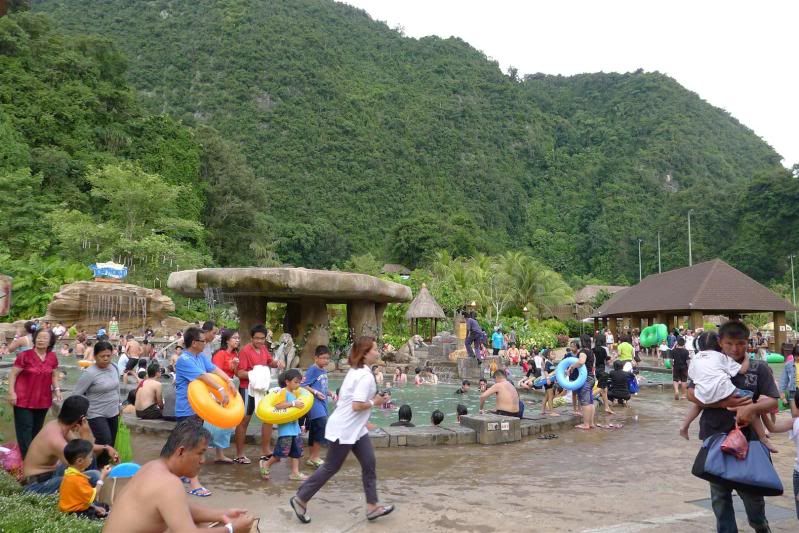 And it's still packed!!!!!
Changing in the toilets was another nightmare since it was wet and crowded with people but thankfully I've learnt to change using only a towel *o*~ oh and an oversized shirt too XD;; Locker rentals were at cut throat prices so we piled all our valuables and change of clothes into the locker and brought our bags around. It was RM10 per locker!!! and it was small! D; Sunway I hate you so >_>. After 7, there's less people. Got some nice shots at night with the pretty lights~ The hot spring has a few pools with temperatures ranging from 37C to 45C.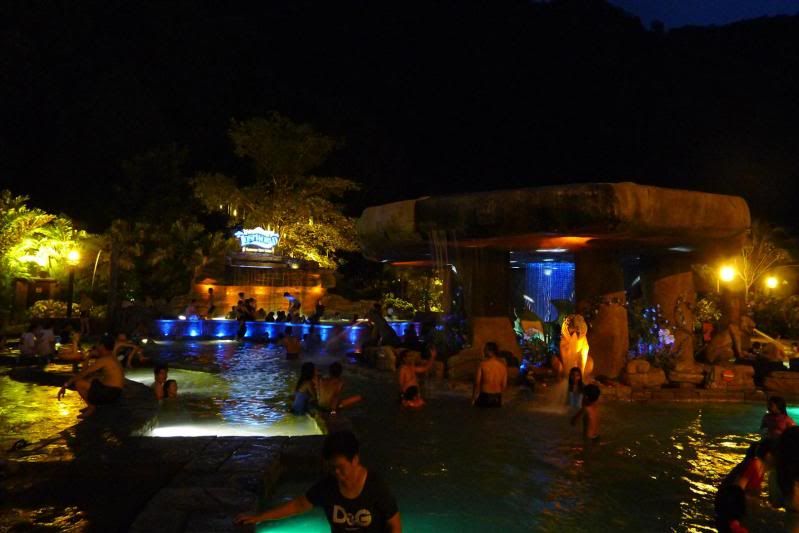 Main pool that everyone crowds over, temperature is at 37C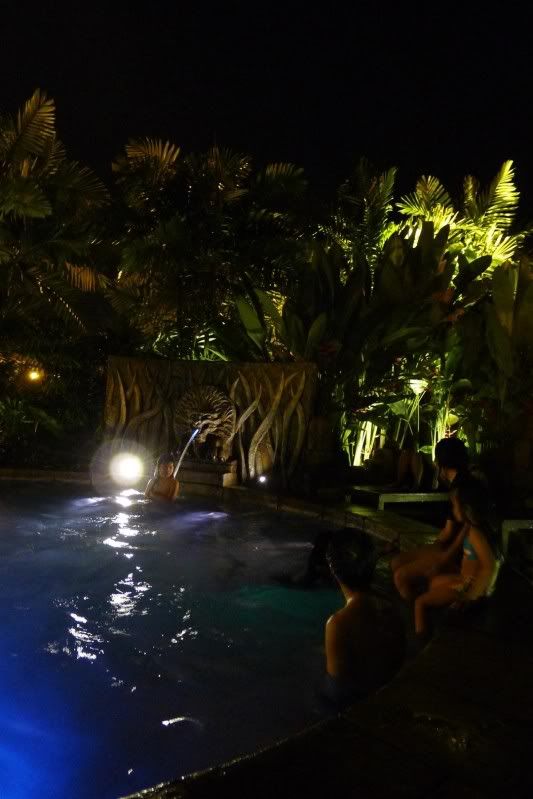 The Crystal Pool which is 40C. This pool has the lion sprouting water from its mouth. Very nice to sit under it and let the water massage your head XD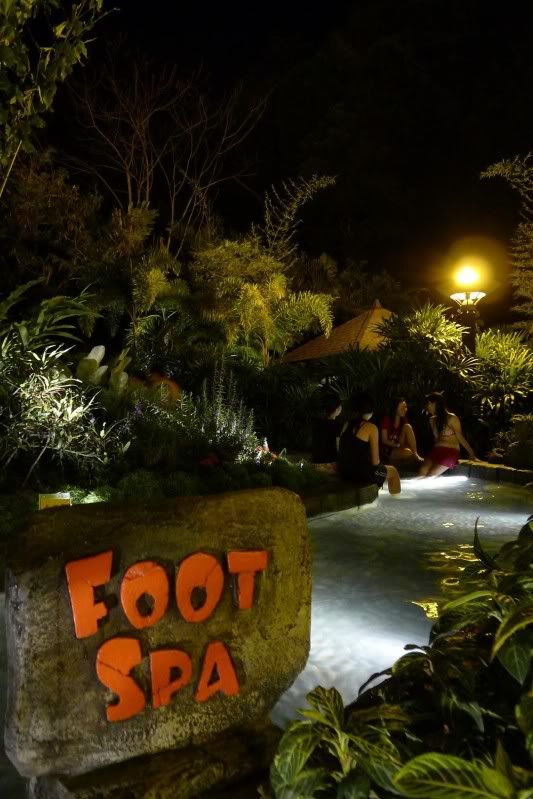 The foot spa with pebbles that you see on those reflexology paths on the surface of the pond. Very painful to walk T_T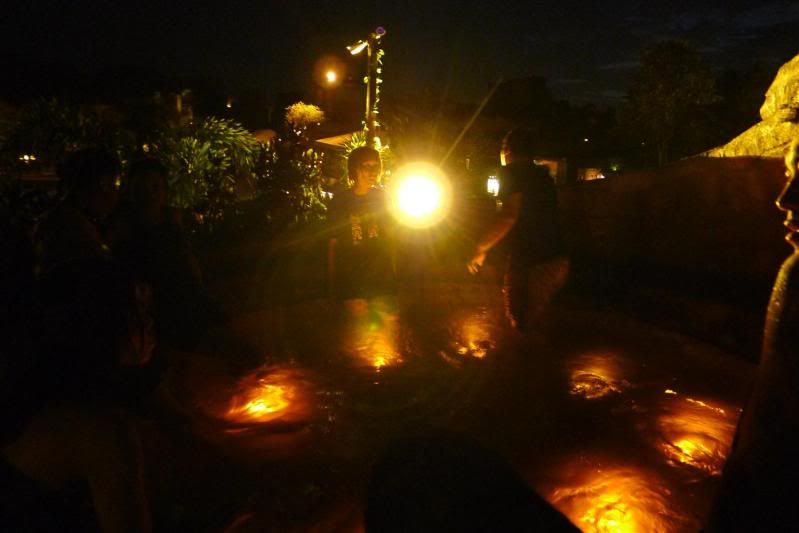 Lastly, the hottest and the smallest pool know as the jacuzzi. Waters are about 43C but we all think it's a lie because it was much hotter and feels almost scalding hot when we dipped our feet in. The orange lights in the pool made it look like we're dipping in lava *_*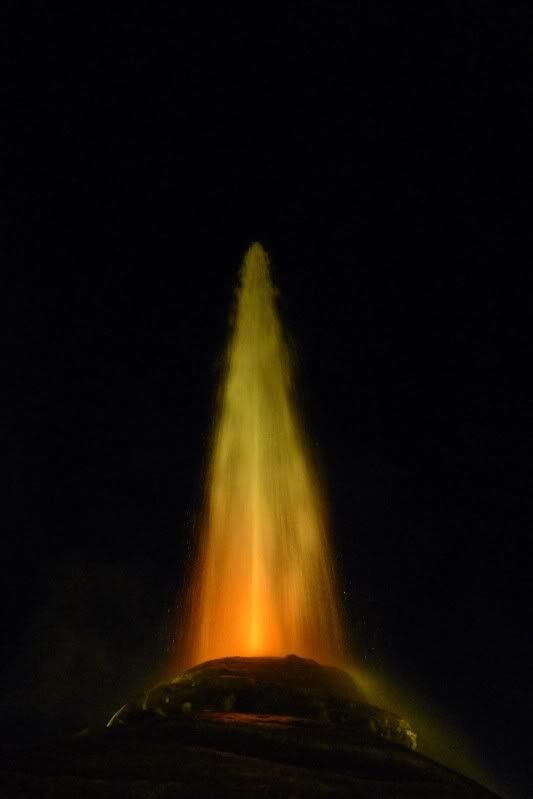 Best shot at the hot springs, a geyser sprouting out right above the steam room *_* It comes every hour so we had to keep in check with the guard on the time so that I can get the shot XD
After we're satisfied with our lobster dips, we went for dinner at Kam Wan Food Court, also known as Tung Ku Teng. I love this food court and I used to visit the place for supper. It's quite lively at night like 118 or Ming Tien XD;;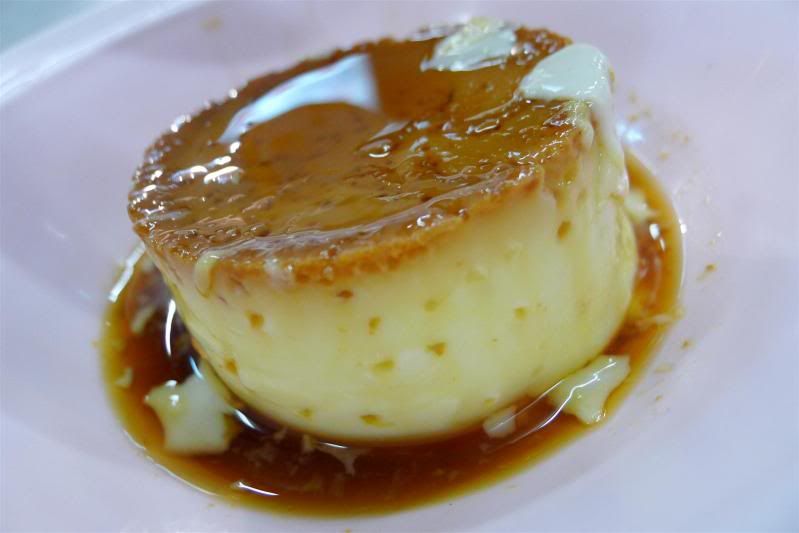 I started with dessert first and it ruined my appetite OTL. The caramel was burnt so it was bitter sweet ._.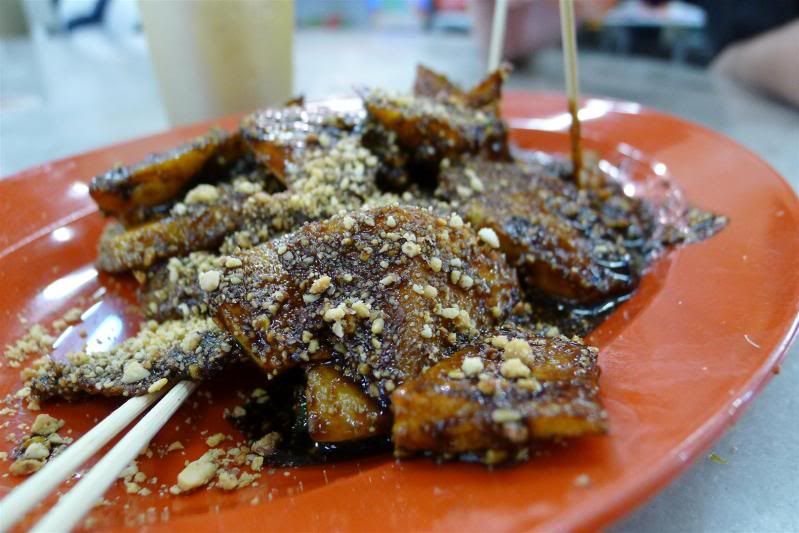 Audrey's rojak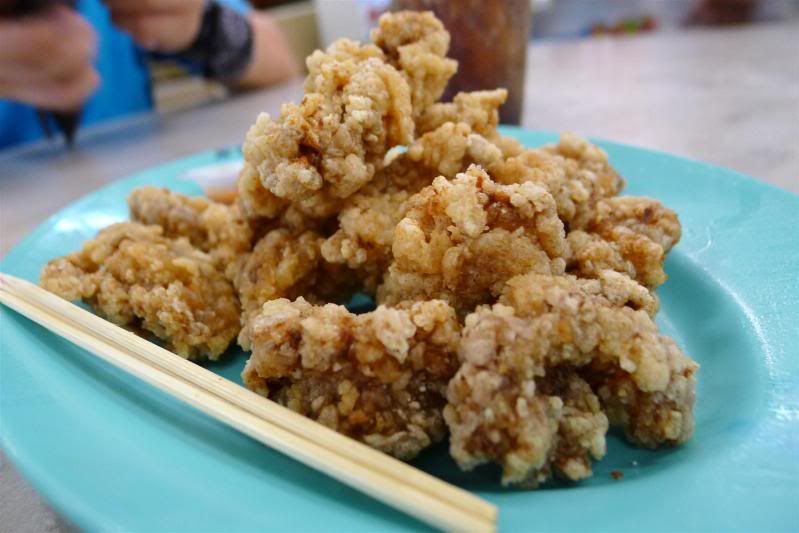 Super delicious deep fried prawn paste!! ;_;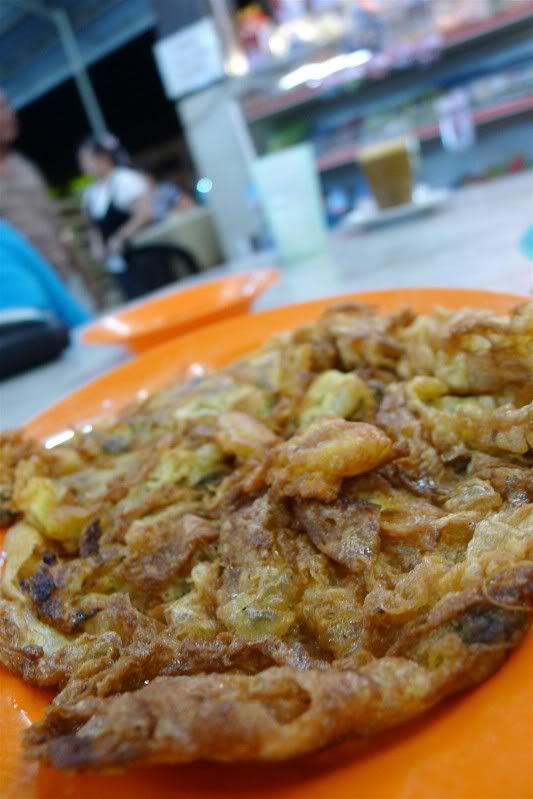 Fried eggs with oysters~ Eggs were fluffy <3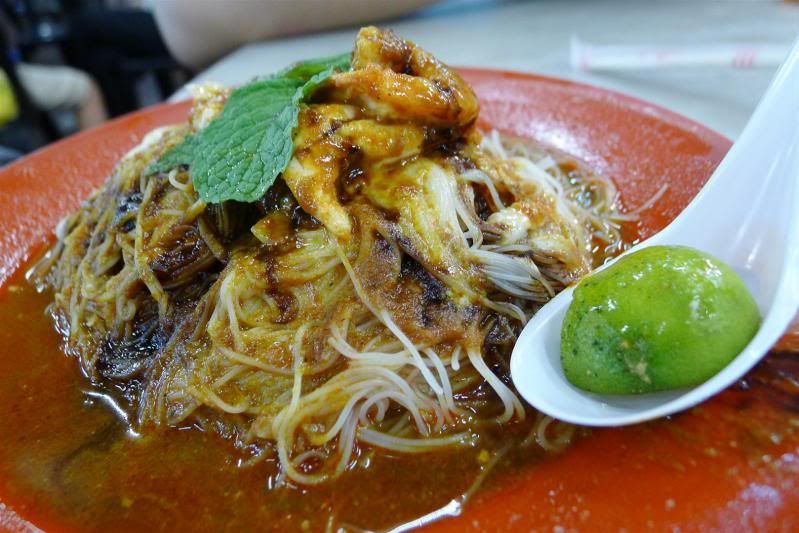 Dried curry mee which was oh-so-good as well but the dessert ruined my appetite so Jared had to help me finish it. I'm sorry sayang!!! ;A;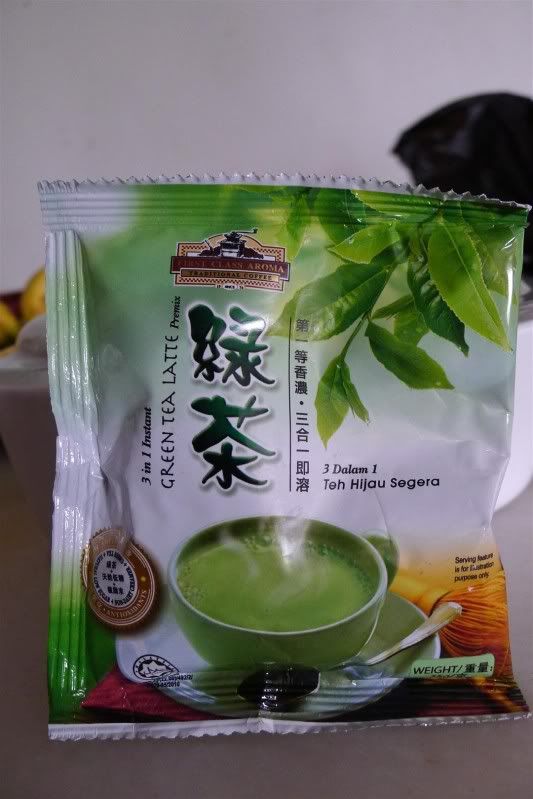 My only souvenir from Ipoh, instant Green Tea Latte rofl XD;;
Lesson from our trip, we'll need to be careful with who we invite next time OTL.